This beautiful family put off their Christmas photo out of kindness to me and my recent busy schedule. But I can't say "no" to my sister, so we braved the cold together for a few pictures. It went amazingly well! I'm sure this isn't the photo they will choose, but it was my favorite when I quickly looked through the ones I captured from today.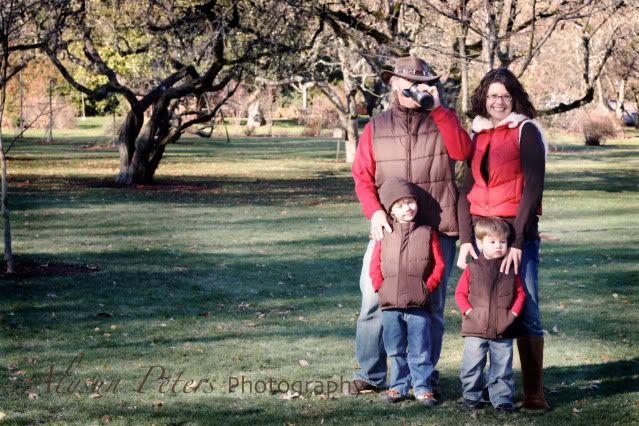 (This is a very good example of great clothes for family photos. From the coodinating vests and shirts to Andee's perfect Uggs, I love their look)

I didn't take any photos of Benton on this 5th birthday this year because my baby was born 2 days after. Ben is always willing to pose for a picture and I love photographing him. This smart guy is loaded with personality!
Nathaniel is 2 and a half and so much fun. He did great in the cold and dutifully smiled for the camera.