It seems like I am going have to start out every post with,
it was a cold day
. It might be that way until Spring. I met with this family on a
cold
Christmas Eve since their whole family was together for the holiday. We were out at the Ritner Creek Covered Bridge, a beautiful place for photographs.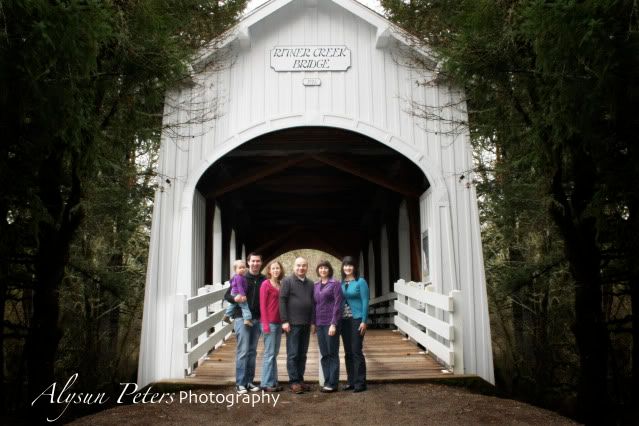 If you've been to the Ritner Creek Covered Bridge before, you might think this picture looks a little too "woodsy." In reality the highway runs along the left side of the bridge and there are no trees on that side. My need for symmetry was troubled by this, so I copied and pasted the trees from the right side of the picture onto the left. Now this is truly a custom, on-location photography session.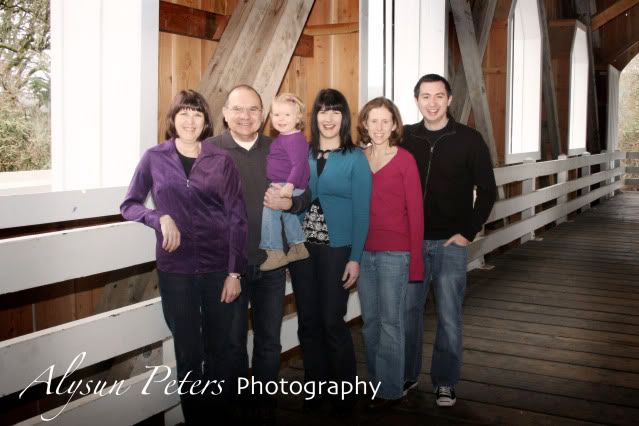 It is such a wonderful blessing to be together with family for Christmas.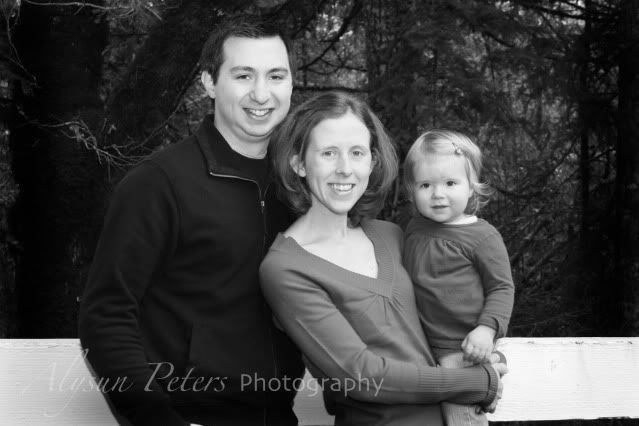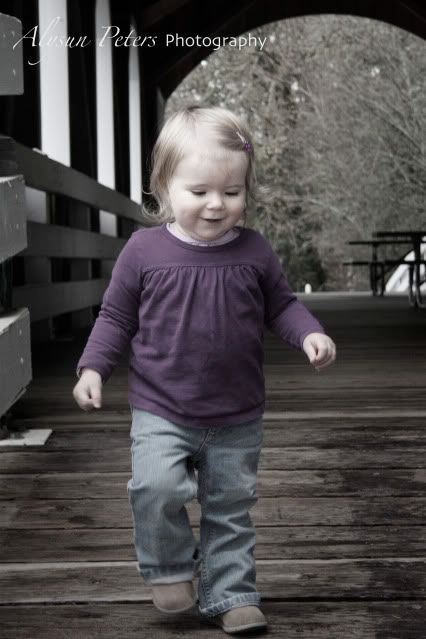 Hazel was a sweet little one for the photos. I'm glad we were able to make this session work with everyone's schedules. Even though it was a bit chilly, I got some nice photos and discovered a few new locations for sessions in the future (I got lost on my way there). If you are ever out that way, the covered bridge is right next to highway 223, passed Pedee -- nowhere near the signs for very lovely Ritner Creek Park. :)