Photography is an amazing art form to me. Creation is full of beauty and I am in awe of how is freezes in time with a picture.
What could be more beautiful than a new life? Still one of my favorite things in the world are newborns. Baby Hattie (and mom) were happy to oblige excitement and I enjoyed every moment of our time together.
This was the first time I got to use the antique scale that I picked up as a prop. It worked beautifully, especially on the hardwood floors and great neutral walls. No studio needed!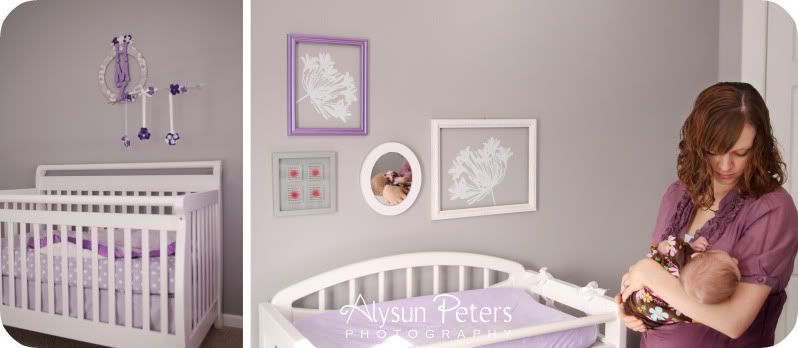 Move over Martha, this baby nursery is so peaceful and beautiful. I love the soft gray walls, framed wall decals, and especially the mobile made by mom.